Unveiling the Enchanting Power of Magical Stones And Discover Their Mystical Properties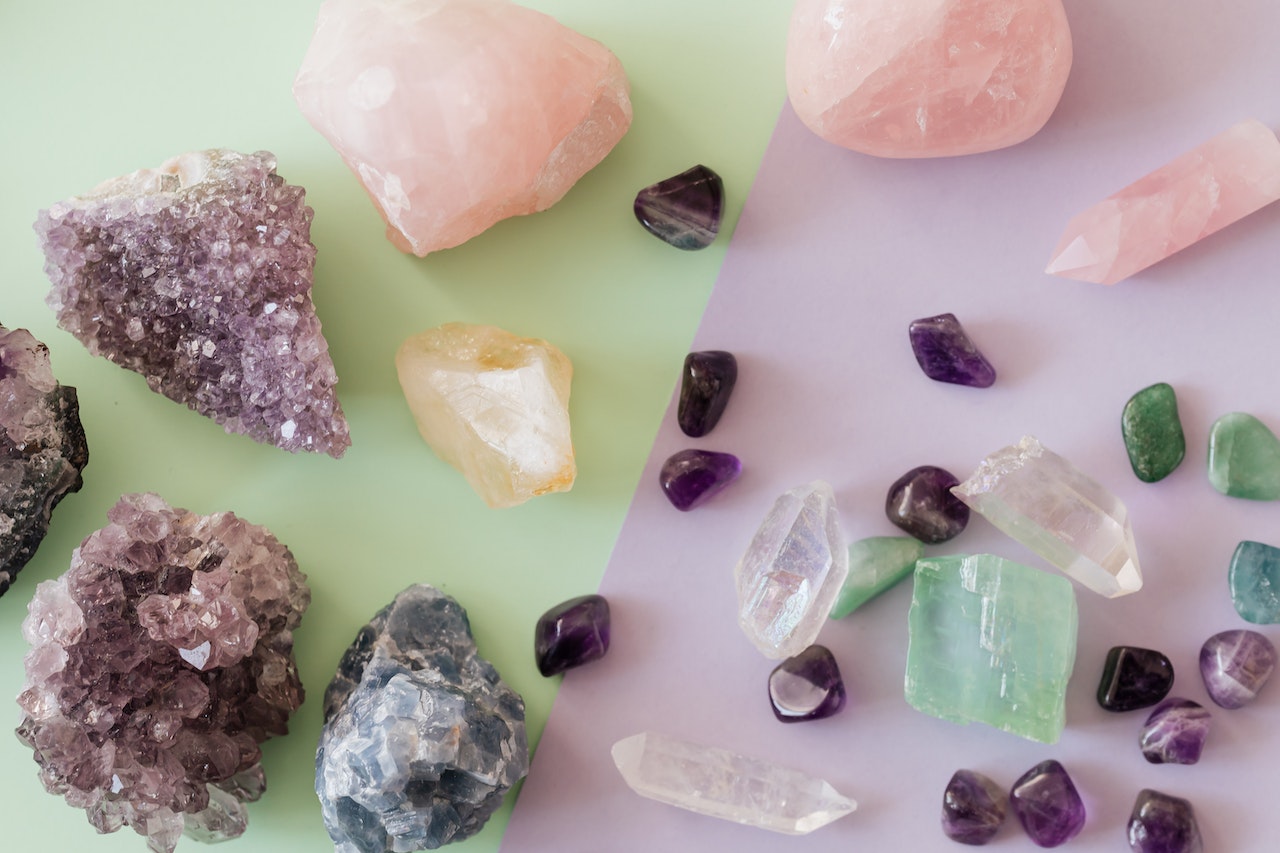 Magical stones have captivated the human imagination for centuries. These enchanting gems possess an inherent beauty that goes beyond their physical appearance. With an aura of mystique and an undeniable allure, magical stones have played a significant role in various cultures, religions, and belief systems worldwide. From crystal healing to spiritual awakening, these stones hold profound meanings and energies that continue to fascinate and empower individuals to this day.
The Intriguing History of Magical Stones
Throughout history, magical stones have been revered and coveted for their exceptional qualities. Ancient civilizations regarded them as powerful talismans, attributing them with supernatural abilities and connections to the divine. From the Egyptians and their belief in the protective powers of lapis lazuli to the Native Americans who revered turquoise for its healing properties, magical stones have left an indelible mark on human history.
Crystals and Their Healing Properties
One of the most popular applications of magical stones is in the realm of crystal healing. Crystals are believed to emit unique vibrations and energies that can positively influence our physical, emotional, and spiritual well-being. Each crystal possesses distinct properties that can address specific concerns, such as promoting love and compassion, enhancing creativity, or fostering spiritual growth.
For example, amethyst, with its calming energy, is often used to alleviate stress and promote mental clarity. Rose quartz, known as the stone of love, is believed to attract and nurture romantic relationships and self-love. Clear quartz, a versatile and powerful stone, is often used for amplifying intentions and balancing energies. These are just a few examples of the wide range of crystals and their associated healing properties.
Spiritual Awakening and Metaphysical Wonders
Beyond their physical attributes and healing properties, magical stones have been associated with spiritual awakening and metaphysical phenomena. Many believe that these stones can enhance meditation practices, open channels of communication with higher realms, and facilitate spiritual growth and enlightenment.
Certain stones, such as labradorite or moonstone, are believed to enhance intuition and psychic abilities, allowing individuals to tap into their inner wisdom and connect with spiritual guides. Others, like obsidian or black tourmaline, are considered protective stones that shield against negative energies and psychic attacks.
Embrace the Magic of Stones
To fully embrace the magic of stones, it's important to choose them intuitively. When selecting a stone, pay attention to the one that resonates with you the most. It could be the color, shape, or even subtle energy you perceive when holding it. Trust your instincts and allow the stone to guide you on your journey.
To benefit from the properties of magical stones, they can be worn as jewelry, placed in your living or working spaces, or used during meditation or energy healing practices. Regular cleansing and charging of the stones are essential to maintain their vibrational integrity.
Embark on a Journey of Enlightenment and Enchantment
Magical stones have a timeless allure that continues to captivate and inspire individuals seeking personal growth, healing, and spiritual connection. Their intricate beauty and metaphysical properties have the power to awaken dormant energies within us and unlock our true potential.
Whether you're a believer in the mystical or simply appreciate the beauty of these gems, exploring the
realm of magical stones can be a transformative experience. Open your mind and heart to the possibilities they offer, and you may find yourself on a journey of enlightenment and enchantment.
As you delve deeper into the world of magical stones, take the time to learn about their individual properties and meanings. Research different traditions, cultures, and spiritual practices to gain a broader understanding of how these stones have been revered and utilized throughout history. Connect with experts, crystal healers, or spiritual guides who can offer guidance and insights into the magical realm of stones.
Moreover, remember that the true power of magical stones lies within you. These stones can serve as catalysts for self-discovery, healing, and personal transformation. Allow yourself to be open to their energies and vibrations. Use them as tools to enhance your meditation, intention-setting, or energy-healing practices. Trust in your intuition and let the stones guide you on your unique path.
In conclusion, the world of magical stones is a captivating and multifaceted realm. Whether you seek their healing properties, and spiritual connection, or simply admire their beauty, these enchanting gems have a way of leaving a lasting impression. Embrace the magic of stones and embark on a journey that can illuminate your path, awaken your inner wisdom, and bring a sense of wonder and enchantment to your life. Let the mystical allure of magical stones ignite your imagination and unlock the hidden potentials that lie within you.
Relevant Tags: